Certifications
Dura-Bar's proven quality is backed by several industry certifications and standards. We constantly strive to meet and exceed our customer's requirements for performance and productivity.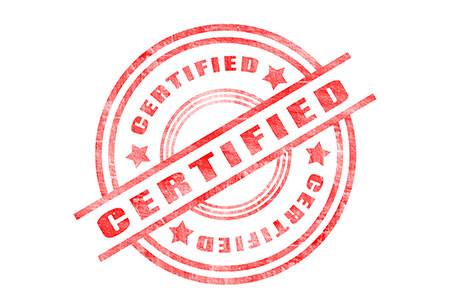 Quality is a priority, throughout the Dura-Bar continuous cast process. Therefore, Dura-Bar is registered by UL DQS Inc. to ISO 9001.
Dura-Bar 65-45-12 ductile iron fully annealed to 60-40-18 is compliant with the NACE (National Association of Corrosion Engineers) standard.
Dura-Bar was independently tested to determine its pressuring rated to 6,500psi and conformance to NFPA/T2.6.1 R2-2000, making it beneficial for applications in compact and complex hydraulic systems.